Hit me with your best shot: vaccinations for safari
Liz Sumner Brandt
Having up-to-date vaccinations is an important part of safari preparation. While in many countries, the recommended vaccines are no different than ones for the USA, some countries do require specific shots. For example, proof of having a Yellow Fever vaccine is required to obtain entry visas for many African countries.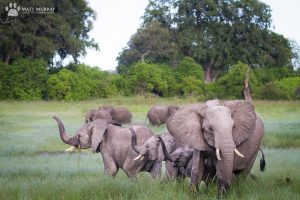 We recommend that guests read the recommendations provided by the Center for Disease Control (CDC) to determine whether new or updated vaccines are in order. The CDC has a travel medicine page dedicated to each country:
• South Africa
• Botswana
• Zambia
• Zimbabwe
• Tanzania
• Kenya
• Uganda
The CDC divides its recommendations into three categories: All Travelers, Most Travelers, Some Travelers. While it can sometimes be difficult to draw the line between "Most Travelers" and "Some Travelers", a little research and chat with your physician can help you make the call. While risk of catching a communicable disease on safari is very small, many travelers choose the "better safe than sorry" route. Many diseases can also be present in the USA or other developed countries, so the insurance policy of having your vaccines up-to-date is never a bad idea. Also, vaccines have specific lifespans (durations of immunity), so it's important to check if you need a "booster", particularly if you can't remember or have no record of your last round of shots.
Also, don't forget your flu shot! Although influenza is not something one tends to think about on safari, one of the most important aspects of staying healthy on safari is not catching a bug on your way there. Flights to Africa are long and airplane environments can be notorious for passing viruses around. In addition to being in a confined space with hundreds of other passengers, flights can also be very dehydrating. Dehydration, in combination with fatigue from perhaps not sleeping very well on the plane, can put a dent in your immune system. A preventative flu shot, along with proper precautions while traveling (drinking plenty of water, wiping down surfaces with an anti-bacterial wipe, etc) are important for long-distance travel.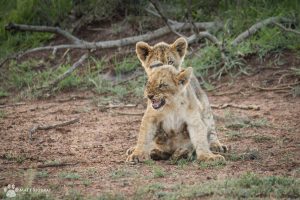 Where to Get Your Shots
There are many options available for vaccinations, although some are more expensive than others. In general, travelers choose one of three places:
• Your primary care doctor, or the travel medicine clinic associated with the health system where your doc practices
• A private (for-profit) travel medicine clinic, such as Passport Health
• A local pharmacy
Of these, your local pharmacy is often the most convenient and affordable, because travel medicine clinics tend to charge for an initial "assessment fee" that can range from $100 to $300. If you are already aware of the vaccines that you want, heading straight to your local pharmacy is a great option. Check out the websites of Walgreens or Safeguard Travel Medicine, a company that coordinates travel vaccines for many grocery chains, such as Safeway or Albertson's.
A key consideration if you require the Yellow Fever vaccine: due to a shortage in production until mid-2018, you will need to confirm with your provider if the vaccine is still available at their location. An alternative vaccine is being offered, although at sparser geographic locations. Please see the CDC's page to Search for Yellow Fever Vaccination Clinics
For more information on the Yellow Fever Vaccine, visit our post on Do I need the Yellow Fever Vaccine?
For more information on Malaria medications, visit our post on Do I need to take Malaria medications for my safari?
Completely Unique Safaris assumes no responsibility for medical or health-related information on our website or links to external websites. Always consult your personal physician to confirm your approach to vaccination or preventative care.