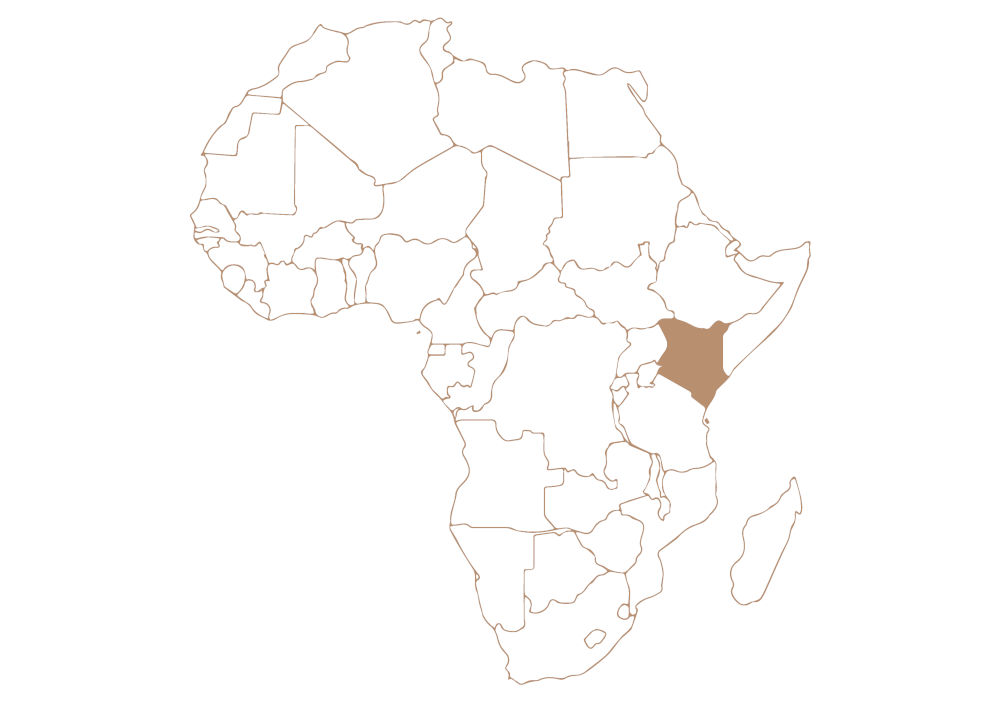 One of Kenya's most spectacular geological features is the Great Rift Valley which passes through the country, while its biodiversity is equally fascinating. Endless savannah plains and scorched deserts are interrupted by snow-capped mountains, cool highlands and equatorial forests. Annually, the country plays host to the remarkable phenomenon of the wildebeest migration, the largest single movement of herd animals on the planet.
Laikipia, located in the central highlands of Kenya, is considered the bountiful and fertile breadbasket of the Kenyan people. In the region's river valleys are to be found the sacred fields of a nation still tied to agriculture, but which simultaneously strives to live in harmony with its wildlife. The gateway to Kenya's northern frontier country, wild and scarcely populated, much of Laikipia is covered by large, privately-owned ranches where the cattle share the land with free-ranging wildlife.
Named in honour of the Maasai people who call this corner of Africa home, the Mara is world renowned for its exceptional populations of lion, leopard, cheetah, herds-a-thousand-strong of buffalo, the rare black rhino and of course the thriving elephants. In approximately July of each year, the Great Migration arrives for an annual four-month stay.

Tsavo is an enormous wilderness area that has been divided into Tsavo East and Tsavo West National Parks. It is particularly well known for its large herds of elephants and captivating landscapes. Tsavo is one of the less populated game areas in Kenya and is perfect for those who want to enjoy a pristine wildlife experience. A highlight of Tsavo National Park is the spectacular Mzima Springs, where crystal-clear water flows through volcanic rock.

Located about a four-hour drive (240 km or 150 miles) southeast of Nairobi, Amboseli National Park is well known for its herds of big tusked elephants. A scenic park in its own right, Amboseli is synonymous with two particular things – majestic herds of elephant and glorious views of Mount Kilimanjaro in neighbouring Tanzania.