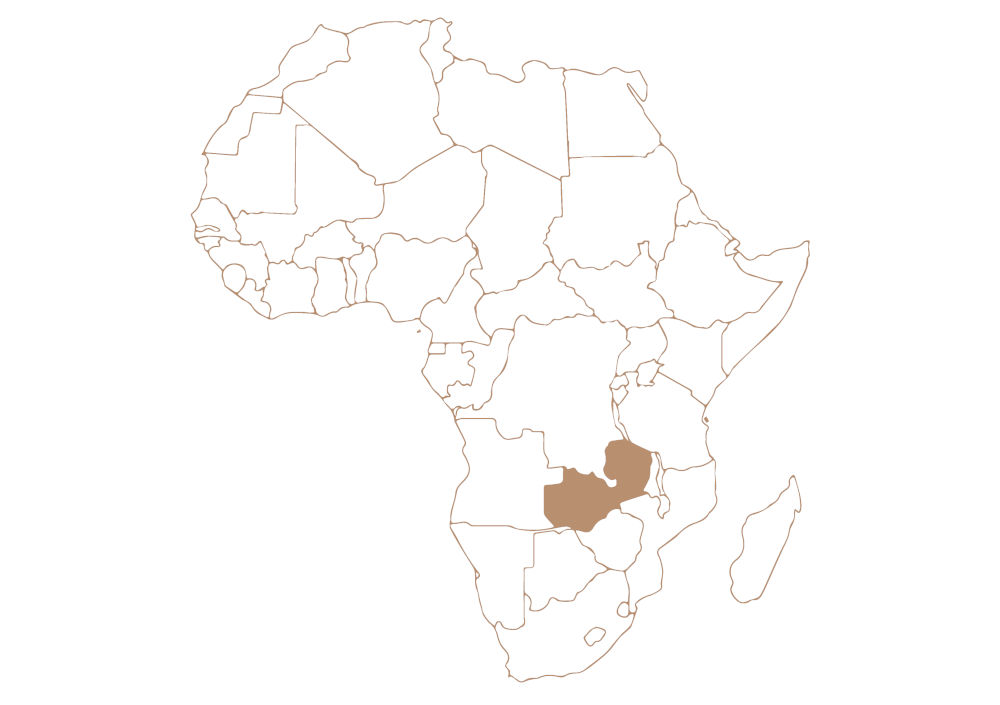 Zambia is situated mainly on an expansive central plateau, and boasts the Zambezi, Kafue and Luangwa rivers – as well as one of the largest waterfalls in the world, the Victoria Falls, which it shares with neighbouring Zimbabwe. Most of the country has a mild, pleasant climate, while the river valleys are hotter and more humid; the extreme north becomes tropical on the shores of Lake Tanganyika, one of Zambia's ten large lakes.
At 5.5 million acres, Kafue National Park is one of the largest in Africa, and Zambia's oldest protected area. The million-hectare northern sector is the perfect location for our camps: remote, wild and diverse, with vast tracts of pristine wilderness. The north-west is dominated by the Busanga Swamps, a papyrus wetland that gives way to the vast floodplain of the Busanga Plains, seasonally inundated grassland dotted with isolated tree-islands.
Victoria Falls – Livingstone

One of the Seven Natural Wonders of the World, Victoria Falls is considered one of the largest waterfalls in the world, the flow rate of the cascading waters of the Zambezi River more than double that of Niagara Falls. This is an area of spectacular scenic beauty: from the Falls themselves to the broad, picturesque course of the Zambezi River upstream.

Zambia's premier National Park – the South Luangwa, is one of the greatest wildlife sanctuaries in the world. Concentrations of game along the meandering Luangwa River and its lagoons are amongst the most intense in Africa.
Lower Zambezi National Park
Perhaps the most exciting aspect of game viewing in the Lower Zambezi is the sheer variety of activities on offer. In addition to the traditional game drives and walking safaris, the Zambezi River allows for a variety of additional river-based activities and experiences that few, if any, other destinations can offer.
Liuwa Plain, which is home to Africa's second-biggest wildebeest migration, magnificent birdlife, a growing cheetah population and the famed Lady Liuwa lion pride. The plains are unspoilt and exclusive with rare game and a rich natural heritage. Here, on this broad grass canvas, the annual floodwaters host a pageant of wild beauty.