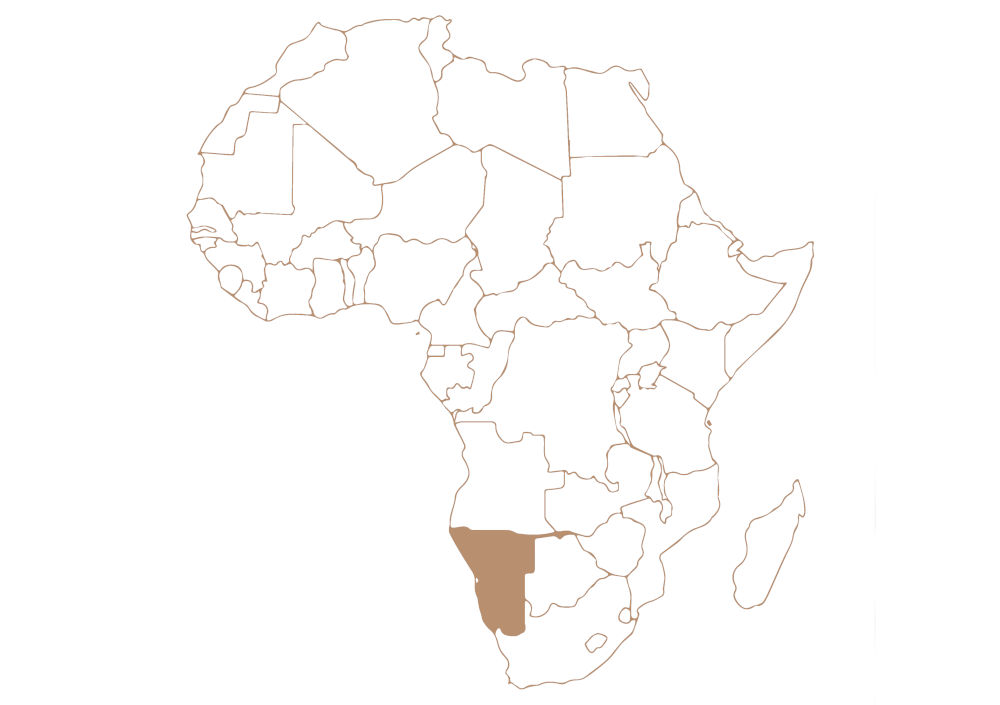 Namibia is a country of astonishing contrasts aptly named after the Namib – the oldest desert on the planet, and which creates a sea of red sand along the Atlantic coastline. Namibia is celebrated for its vast open landscapes, infinite supply of blue skies, sun-drenched weather and star-filled nights
Damaraland is characterised by flat-topped mountains, wind-sculpted sandstone cliffs, broad valleys and dry riverbeds that carve their way through deep gorges and ancient geological features indicating a wetter past. View Desert-adapted wildlife and visit the Fascinating Twyfelfontein World Heritage Site.
The Kaokoveld is one of the harshest environments on the planet, with endless vistas across stark plains, ancient valleys and rugged peaks ending at the desolate shores of the Skeleton Coast. Paradoxically, the bleak Skeleton Coast of the Atlantic Ocean is filled with life, including superbly adapted desert-adapted wildlife, huge numbers of Cape fur seals, seabirds and predators.
Sossusvlei, located in the red dunes of the Namib Desert, is formed where the natural course of the ephemeral Tsauchab River is blocked by a mass of sand. The path of the Tsauchab is flanked by some of the tallest sand dunes in the world and then ends in a series of pans (or vleis) that dot the end of this blind river. Sossusvlei is one such pan.
Etosha is one of Africa's great wildlife parks and Namibia's prime wilderness conservation area. Spanning a vast 22 300 square kilometres (8 610 square miles), it consists mostly of grassy plains around a huge salt pan, which becomes a beautiful lake after heavy rains and attracts large flocks of pink candy-floss-coloured flamingo. Etosha holds one of the largest, and perhaps the most stable, population of black rhino in the world, as well as giraffe, and rare and unusual species like the black-faced impala, Hartmann's mountain zebra or the smallest antelope in the world, the Damara dikdik.