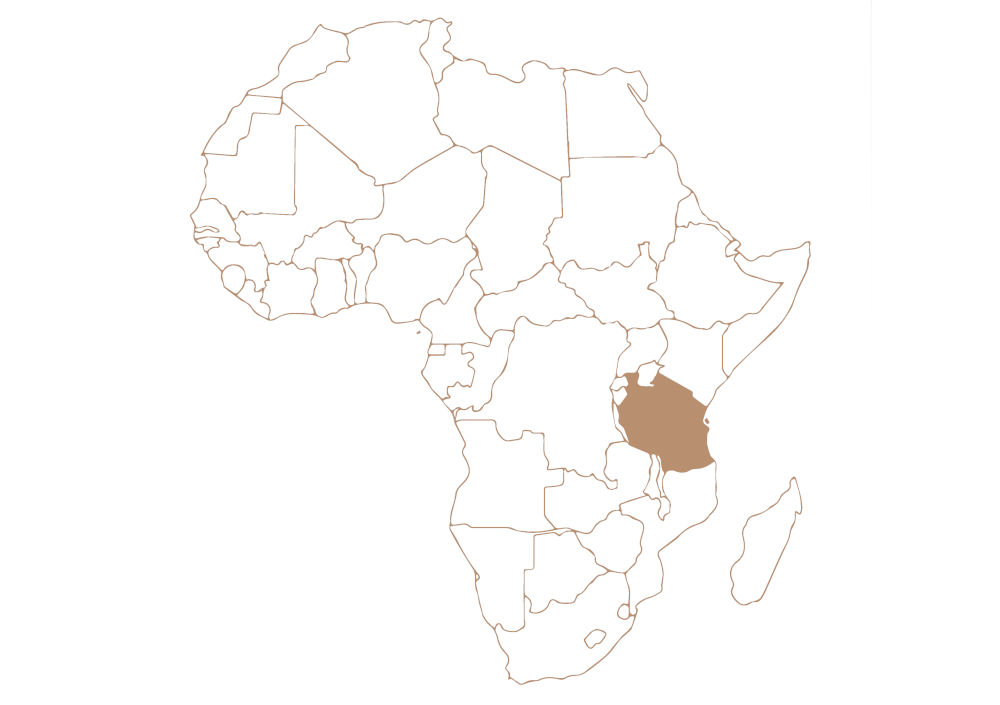 Tanzania is Africa's visual masterpiece. It is a country of natural splendour, astounding wildlife, seductive beaches, charming ancient towns, archaeological sites and geological wonders. Africa's highest mountain, Mount Kilimanjaro, rises from lush, grassy plains and towers over the land. Its snow-capped peak is a sight to behold. Climbing Kilimanjaro is surprisingly easy and standing on the roof of Africa is a life-changing experience. The ideal bush and beach destination, visitors can witness the mighty herds of the Great Migration thundering across the Serengeti plains
The Serengeti National Park, meaning "endless plains" in the Maasai language, is undoubtedly one of the world's most celebrated wilderness areas and is an ongoing source of inspiration to writers, filmmakers and photographers. It is Tanzania's oldest game reserve, renowned as the site of the annual Great Migration, when an estimated three million antelope – mostly wildebeest – migrate to Kenya's Masai Mara Game Reserve
The Ngorongoro Crater in Northern Tanzania, once a gigantic volcano, is the largest intact caldera in the world. Today, long since having collapsed and eroded, it is an extensive highland area with the famous 600m deep Ngorongoro Crater as its focal point. Nearly three million years old, the ancient caldera shelters one of the most beautiful wildlife havens on earth
Lake Manyara National Park
Lake Manyara National Park offers a wilderness experience in diverse habitats, from its Rift Valley soda lake to dense woodlands and steep mountainsides. Apart from a spectacular setting, the park is famous for its unusual tree-climbing lions and the vast elephant herds it was established to protect. The shores of the lake, encrusted with pink flamingo, attract more than 400 species of birds, many of them waterfowl or migrants. Large herds of buffalo, cheetah, Masai giraffe and impala roam the lake shores and the forested valley slopes.

Standing vigil over Tanzania's untamed landscapes, the world's tallest free-standing mountain hails mountaineers and nature enthusiasts from all over the world. Kilimanjaro ascends above the clouds, standing at an impressive 5 895 meters (19 340 feet), offering an array of diverse habitats such as lush montane forests and an alpine desert, which concede to sparkling vistas of ice and snow. Despite its awesome height, Kilimanjaro is a relatively gentle hike; however, guides recommend basic fitness, as the main challenge is posed by the altitude.

Home to the largest herds of buffalo on the planet, Katavi National Park is a relatively untouched wilderness paradise, situated in the western area of Tanzania. The park boasts a wonderful array of habitats, which range from flood plains of thick reeds and dense waterways that teem with hippo and crocodile to woodlands, open grasslands, forests and pristine seasonal lakes.

Grumeti, situated adjacent to the Serengeti National Park in Tanzania, is an integral part of the Serengeti-Mara ecosystem, the home of the Great Migration. The reserve was created by the Tanzanian government in 1994 in order to protect the path of the annual wildebeest migration and the indigenous biodiversity of this vast and important ecosystem.

The Selous is Africa's oldest and biggest Game Reserve, and one of its last great wilderness areas. The Selous is very attractive, as it is more remote and more wild than most other popular game reserves. This UNESCO World Heritage Site has long been renowned for having more wild dog, elephant, lion, hippo and buffalo than any other game reserve in the World.